A is for.....
-----Animal rescue.
Our Doggie is a rescue dog and was a stray. She weighs about 25 pounds now as she is
supposed
to. When we got her, Doggie was a
full grown
puppy and only weighed 12 pounds. She was very sick and we weren't sure if surviving was going to happen. Doggie had been eating out of the trash to survive when she was found and it is clear, from her unusual fears, that she has been abused by at least two people. We are happy to have provided Doggie a happy place for the past five years of her life.
-----Arcadia Cafe in Ames, Iowa.
I love their amazing cheesecake...it is fluffy and not brick-like (like so many other coffee shop cheesecakes are.) I want to try their "Alarm Clock" as someone asked me to report back to them on how it tastes...orange juice with caramel and cold-brewed coffee will be an adventure.
-----Arrest.
It was a bit surprising to read about
people fundraising to help a woman who left her children in the car make bail.
A mother of a 2-year-old and a 6-month-old in Arizona was homeless and going to a job interview. Some accounts say the children were by themselves for 75 minutes! Many people say the children shouldn't have been taken away or should be returned. What do you think??
In any case, this brings up another "A" that we need to start having many dialogues about in America.....assistance.
-----Audiofeed
July 3-6, 2014.

At the fairgrounds in Champaign, Illinois.
Sean Michel is one of the artists who performed at
AudioFeed Festival
last year and will perform again in 2014. As you can see from the video, he is a VERY talented guitar player.
And a blog.....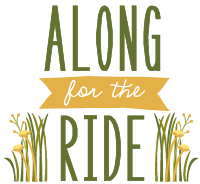 This blogger's honesty makes me smile. :-)