1. FRANGIPANE:
Pear Almond Frangipane--sweet dough crust, almond cream and roasted pears
This was on the menu one day at
Arcadia Cafe
(Ames,Iowa)
Some
frangipane
recipes I found:
-----
Apricot Frangipane Cake
-----
Pineapple and Pear Frangipane Tart
-----
Pear and Dried Cherry Frangipane Cake
-----
Pear and Hazelnut Frangipane Tart
-----
Frangipane Style Plum Tart
2. GIVEAWAY: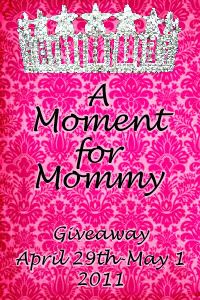 The prizes are geared toward moms and it seems that there will be many of them. :-)
3. I AM PRAYING FOR THE VICTIMS OF THE TORNADOES IN ALABAMA AND MISSISSIPPI.
4.
Armadillos pass leprosy to humans.
Well.....I guess that I will never be trying baked or barbecued armadillo.
5. In my life:
---I have been having symptoms of thyroid issues. I am waiting on test results to show if my numbers have changed significantly. Hopefully all is well....I was doing the best I EVER have and the doctor had decided I only need to see him every six months (as opposed to every two months or even more frequently).
---I am on page 12 of Douglas Adams' "The Salmon of Doubt." This is a collection of things that were found on his Macintosh computers after he passed away. I have read most of this book but never all the way through.
---I am watching the Royal Wedding coverage as I like to see beautiful weddings. I don't understand the extreme concentration on this here in the United States though. Aren't we supposed to have been liberated from England? (Yes, I still call it England at times.)
---We are considering doing entirely a month of slowcooker recipes for May. :-)
---Glad that my Mother's cancer is not growing. It is interesting the things you think of when there is a diagnosis that the doctor is pretty sure of (but luckily tests confirmed it wasn't true). I thought of the fact that, if my Mother had to undergo chemo and radiation again, she would not be able to garden this year (and that would upset her very much). I am going to look through my flower seeds to see if I have anything my Mother might like.
---I just saw a commercial for "Hoodwinked Too." Little Red Riding Hood and Hansel/Gretel were in the trailer. It just did not look terribly funny or fast-paced. I hope it is better than my first impression of it.
---I learned that the Drake Hotel has its own tea sommelier. There are few tea sommeliers in the world.
---I just realized that I know longer remember what Husband's favorite submarine sandwich toppings are. We no longer go to sub shops because of expense and questionable sanitation...but I do want to make them for him at home. :-)
6.
7.
We CAN and we WILL find 1,000,000 Creationists by June 2011.
Only 13+ thousand people have "liked" this page.
8.
Jon Bon Jovi to open a restaurant where patrons pay what they can.
Helping out at the restaurant will also be accepted as payment.
9. SLOW COOKER CHICKEN RECIPES:
-----
Mandarin Chicken.
Husband is allergic to soy and I should avoid it-so, we use Worcestershire and water when a recipe called for soy sauce.
-----
Apricot-Orange Salsa Chicken.
If I can find a jar, I also intend to try this with apricot-pineapple preserves. The recipe is only for two servings.
-----
Barbecued Chicken Sandwiches.
Uses red wine vinegar (one of my pet ingredients). 8-10 servings.
-----
Chicken in Mushroom Sauce.
Simple and sounds really good. I think we will use some real bacon bits that I really like for this recipe.4 servings.
-----
Chicken in Sour Cream Sauce.
6 servings.
-----
Herbed Chicken and Veggies.
4-6 servings.
-----
Mulligatawny.
I have never tasted Mulligatawny. 8 servings.
-----
Prosciutto Chicken Cacciatore
-----
Saucy Apricot Chicken.
Simple and doesn't require many ingredients.
-----
Slow 'n' Easy Barbecued Chicken.
I also want to try this with beef.
-----
Slow-Cooked Curry Chicken.
I have never had a curry that I enjoyed (I have only eaten curry at an Oriental carryout restaurant and possibly at an Indian buffet).
-----
Southwest Chicken
-----
Sunday Chicken Stew.
Recipe includes dumplings.
-----T
ender Barbecued Chicken.
Includes cola-I like any recipe that uses soda pop (as long as it actually tastes good).
(The plan is to pick some of these to try next month.)
:-)
10.
11.
Donnie Wahlberg and Twitter helped to find a kidney
for a fan.
12.
-----
Meatloaf Bacon Wrap.
Seems a bit unusual to me.
-----
"I Don't Like Meatloaf" Meatloaf
13.
Are you brushing your teeth wrong?
This post is a work-in-progress. :-)
PARTICIPATE IN THURSDAY THIRTEEN. :-)