1.
MIRRORS:
---
"Look in mirror; Jared is you."
A strong opinion about the Arizona shooter.
---
"We can't all look like Barbie."
2.
CHEVRE:
Tasty Artichoke Chevre Dip.
Can be used as a New Year's Eve Appetizer. Described as tangy and slightly salty. Easy recipe that uses a food processor.
Other Chevre appetizers:
---
Zucchini-wrapped Vermont Chèvre with Spicy Sprouts.
Makes 3 dozen. Developed by Chef Ryan Becze exclusively for
Delish.
(I found an account of
Becze foraging ginkgo nuts in Central Park
to be interesting.)
---
Madeleine's Marmalade & Chevre Appetizer.
Softened cream cheese can be substituted for a milder flavor.
---
Creamy Pheppercorn Dressing Chevre Appetizer.
Uses Creamy Peppercorn Dip and Salad Dressing Mix from
The Spice House.
---
Chevre with Sauteed Grapes and Fresh Herbs
---
Cool as a Cucumber Appetizers
-----
Arugula Salad With Strawberries and Goat Cheese
3.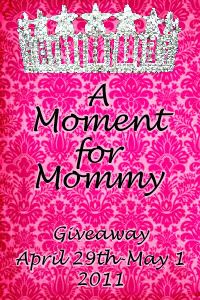 4.
INTERESTING BLOG POSTS:
-----
Higher Education
-----
The Brass Balls Award
for meaningful blog posts.
-----Tool for
making perfect snow balls
-----A child's testimony as to
why parents should quiet smoking.
:-(
-----"Try"...a
Maya Angelou quote that I liked.
I am not usually a Maya Angelou fan.
5.
BACKYARD CHICKENS:
-----
Chickens may literally have to cross the road.
-----
Chicken with H5N1 found dead on a shore in Hong Kong.
I am a proponent of having backyard chickens...so this is distressing to me.
6.
About emotional abuse as suffered by women in the workplace. It is not about women being more emotional because they are "girls" as I was once told.
7.
The
trailer
for the zombie movie
"Collapse"
is out! Husband got to be a part of the Special Makeup FX crew for this film.
8.
Homemade furniture polish.
This article tells about how bad commercial furniture polish is.
9.
Alex's Lemonade Stand
10.
Can be used for cooking or snacks. Dip in melted dark chocolate for a treat. Made from tender baby ginger roots. From
JR Mushrooms & Specialties.
Gift-wrap is available.
11. This lady
WANTS to be the world's fattest woman.
The meal that she ate for Christmas totaled 30,000 calories.
12. Recently we made
Accidental Grilled Chicken Salad:
Husband and I do not grill in the winter. We only had three chicken breasts. The chicken cooked nicely in a cast iron skillet and then we set it aside to brown the vegetables (in the skillet)...both were cooked in olive oil and we drained w
ell before putting it in with the mayonnaise mixture. The onion used was "Mayan Sweets" (purchased at Walmart). Neither of us can have soy, so we used a canola-based mayo. Tabasco was used for the hot sauce. The finished salad had a very nice color. We served this salad between toasted English muffins which made for a great taste....I would recommend chopping tiny if done this way (messy). If chopped small, one might be able to do an open-faced sandwich on English muffins. The amount of sauce was perfect-not always easy to get by following the recipe for a chicken,tuna,etc. salad. It tasted great served a little warm-we were hungry and couldn't wait to eat it. I would serve this to guests (with or without some sort of bread) and that is saying a lot about my confidence in this dish as many of our guests have very conservative palates. We usually score dishes out of 10...this got a 9.
13.
In the UK, saving for a deposit on a home can take 17 years!
PARTICIPATE IN THURSDAY 13. :-)