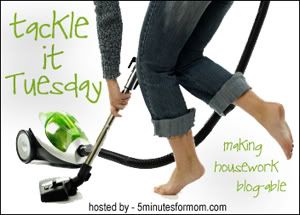 Last week this was the bookshelf:
Note my Snarf...."Snarf! Snarf!
"
My Husband gave me
"The City Tavern Cookbook: Recipes from the Birthplace of American Cuisine"
and I decided that it was too pretty to risk ruining. In fact, I decided that keeping my cookbooks in the kitchen is disastrous to their health. So I switched the shelves around and the recipes will be used in the kitchen via scanner,flashdrive and printer. It works for me. :-)
The contents of my bedroom bookshelves don't get used as often as I would like. So the project is to sort through the bedroom shelves and to switch them for higher use of items.Expect to see more shelf posts....I have 26 surfaces that qualify as personal bookshelves in my bedroom alone!
The new shelf:
-----Of course, that is a butterfly there. Another thrift shop find.
-----The City Tavern Cookbook that inspired this massive re-organizing is on the left.
-----I love soups,crockpot-cooking,retro recipes,oriental food and making the best use of what I have. This is apparent in my recipe collection.

The menu and shopping progress:
A look at how I work on ideas. This is the recipe ingredients along with what is expected to be extra from each ingredient and how many servings we should get. The projected-ingredient-leftovers were copied to a clean list and added to our non-recipe grocery needs.
We are trying six recipes on the next grocery order:
-----
Yum Yum Brownie Muffins
-----
Soda-licious Baked Apples.
We could not find the diet black cherry cola...just regular.